Overseer Saddle Reserge
20th November 2017
Once your saddle serge is worn out, we can reserge your saddle. A reserge replaces the woollen serge underneath your saddle. Please click the photos below to read about the process.
For more information read our saddle care sheet.
Happy Riding from The Overseer Team.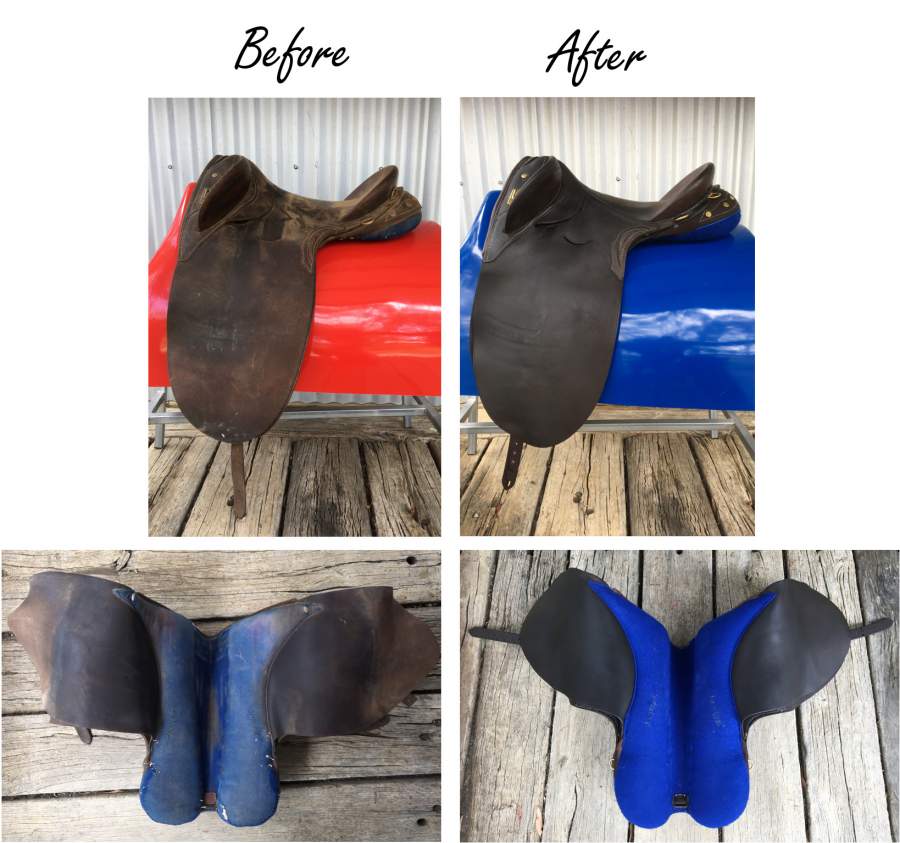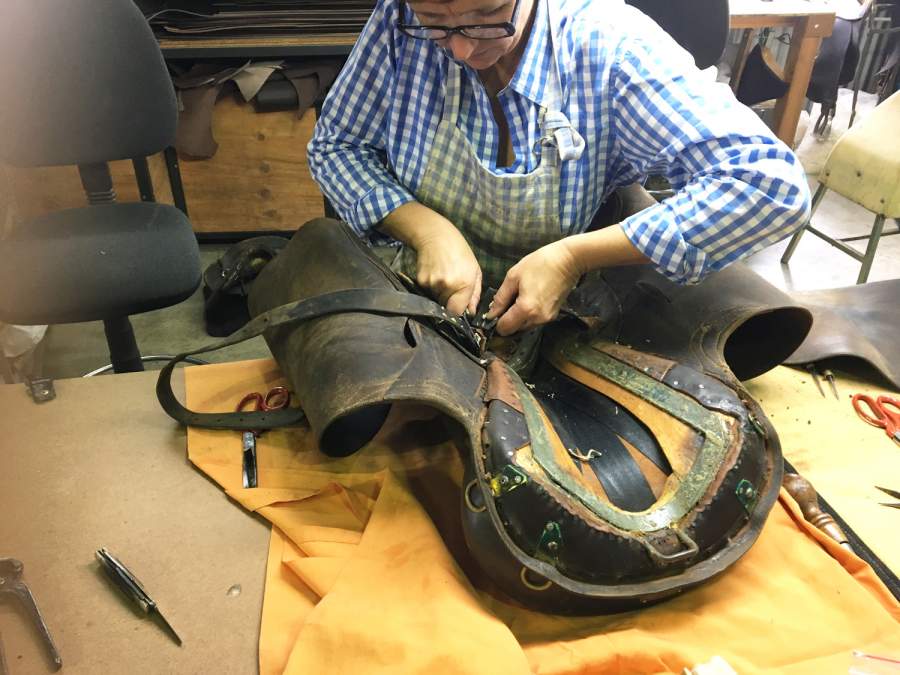 Your saddle is pulled apart and the panel is separated from the main saddle and tree. At this point everything is exposed. We are looking at girth points and attachment webbings, structural integrity of the tree - including welds and rivets.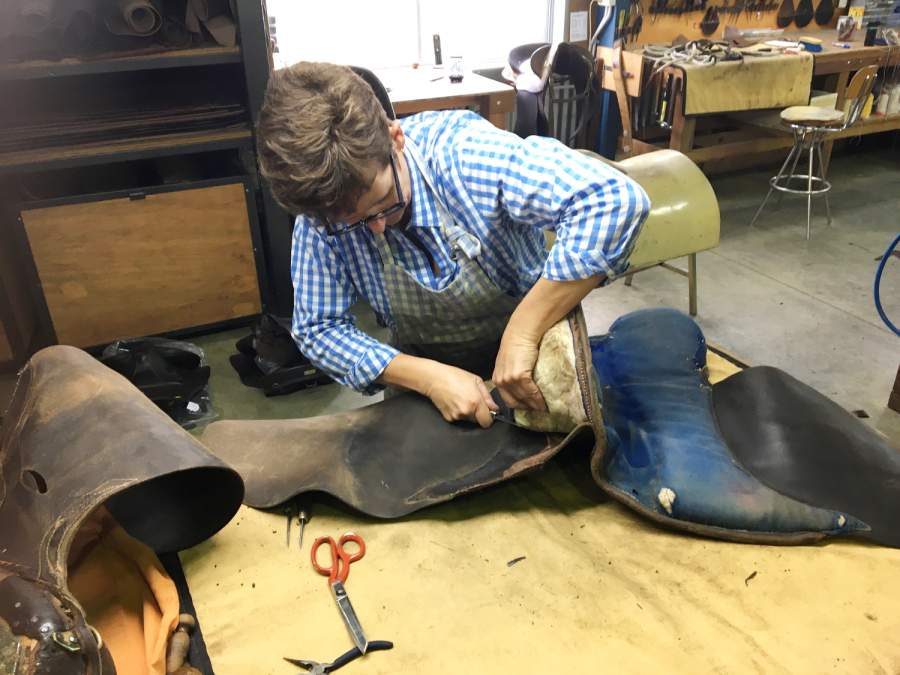 The old serge and hair is removed and discarded. The saddle is extensively washed, cleaned and left to dry.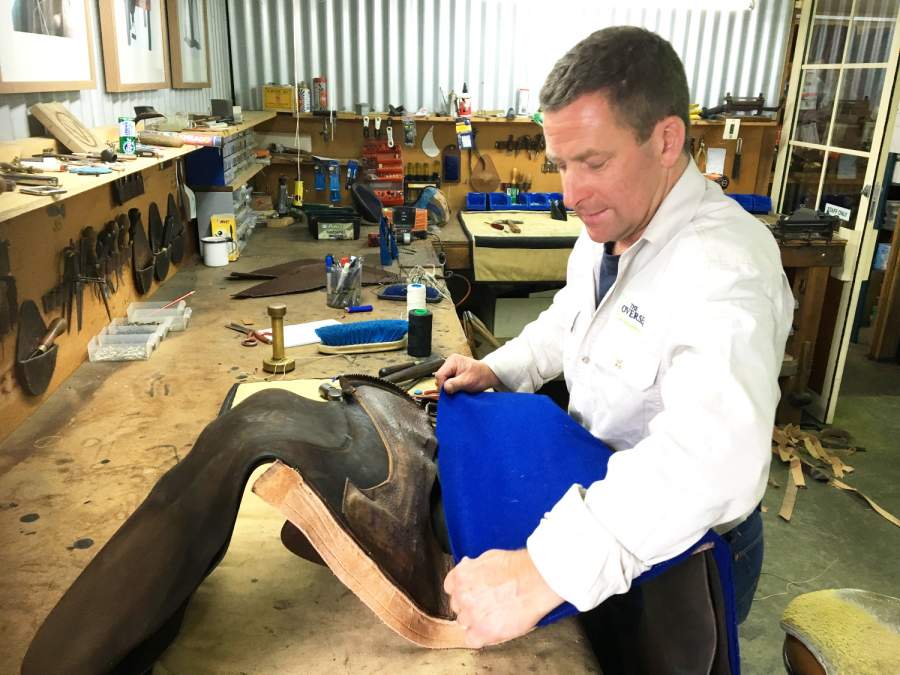 A new front facing is attached to the panel and a new woollen serge is cut individually to your saddle for a correct fit.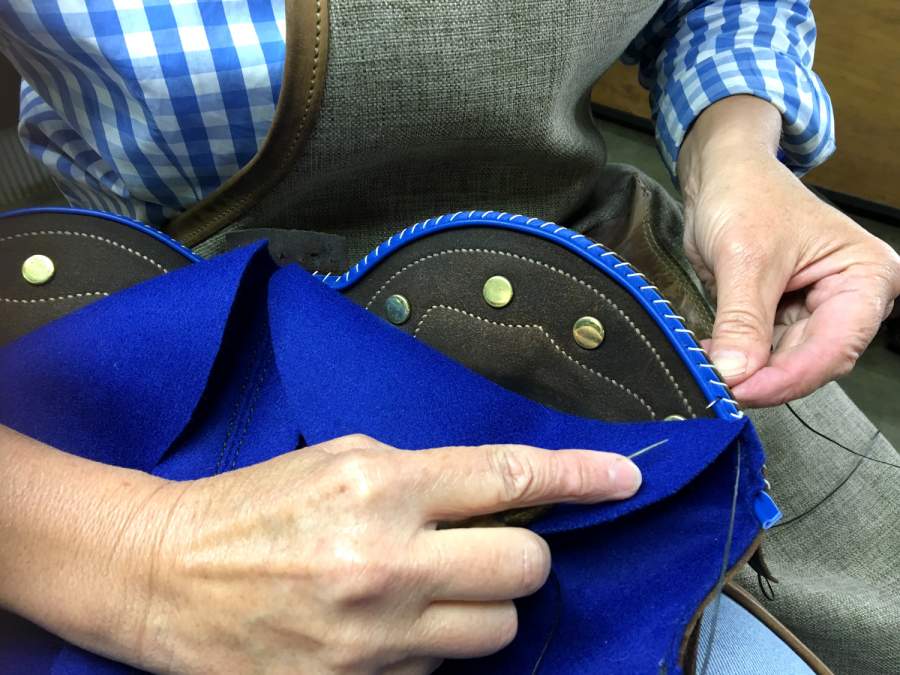 The serge is attached to the panel of your saddle, using hand stitching and machine work.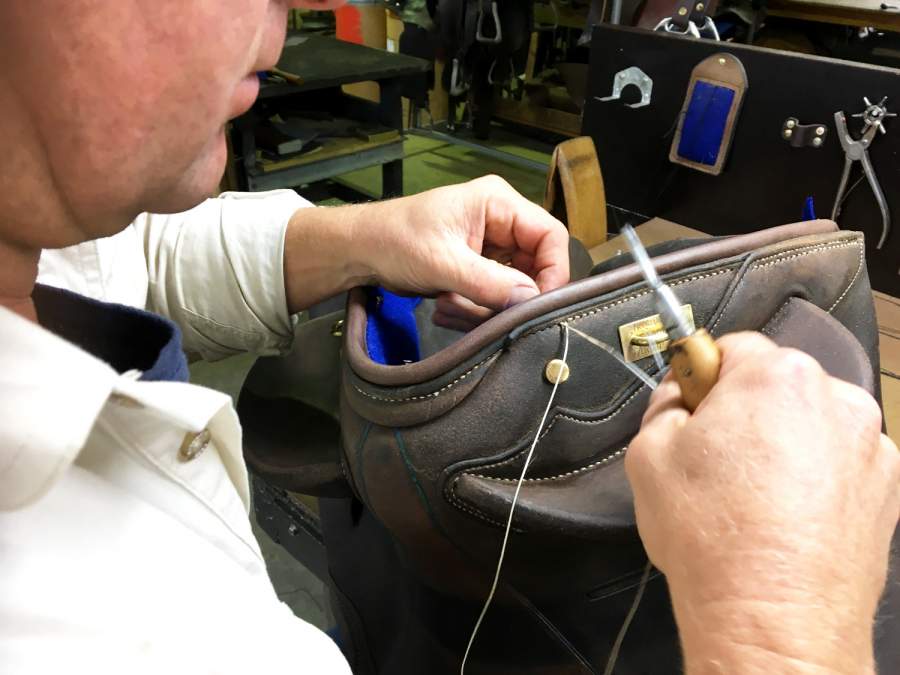 The panel is put back into the saddle. The front of your saddle is fully hand sewn from one side to the other (we do not tack stitch).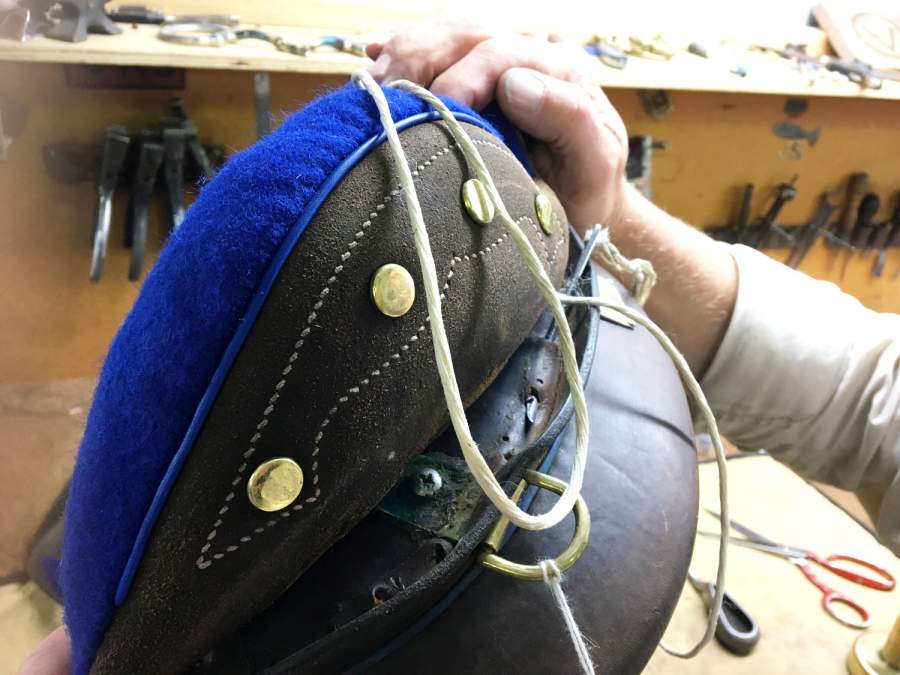 Most importantly the back facing is pulled in using a thick handmade hemp thread. The hemp lacing pulls up through the panel collecting tuffs of mohair and gets pulled down tight to the draw down leather on the back of your tree. The saddle panels are pac