Saddles for Christmas 2021
14th December 2021
Saturday morning we had two polocrosse players travel to Armidale to collect their new custom made saddles.
Chrissy from Geurie and 12 year old Addison from Jeir NSW.
It was great to see our clients and their excitement seeing their new saddles. Thank you for travelling.
==========================
Leanne from Glen Innes treating herself to her first new saddle.
Saturday morning Leanne & family came to collect her custom made saddle and by the afternoon Leanne had ridden in the Overseer counter lined fender saddle and forwarded this message back to us
"Absolutely love it. It fits my 2.5 year old filly. Is an absolute dream to ride in. Thank you for your time , patience and working with me to get my dream saddle. Bring on the miles and wet saddle pads. Thank you Jason & Naomi"
==========================
The fourth Pack saddle to leave the Overseer showroom this Christmas.
Collected by Meg and Ben of South Kempsey.
They have purchased a full range of Pack saddle equipment this year, ready to head out on the horses this Christmas break.
==========================
Vicky from Wallabadah collected her custom made Overseer Fender saddle.
Vicky chose to have her saddle in the style of a counter line Fender with smooth out seat and knee pads in a beautiful rich Italian leather. She also chose blue piping to set off the look.
Thank you Vicky, Happy riding.
==========================
Here is Toni from Deer Vale NSW collecting her new Overseer Stock saddle. Toni has just been a delight to work as she designed her dream saddle. Just collected in time for her Christmas present.
==========================
New clients Andrea and Wayne from Kilkivan Qld have purchased a new Overseer Pack Saddle and gear to head out on "The Bicentennial Trail" at end of January for 12 months.
This is the fifth Pack Saddle to be manufactured this Christmas.
The couple plan to Blog their trip and we will be watching to see their highlights.
The Overseer is always working with clients to adapt to their style and needs. Call us today to make your trip enjoyable.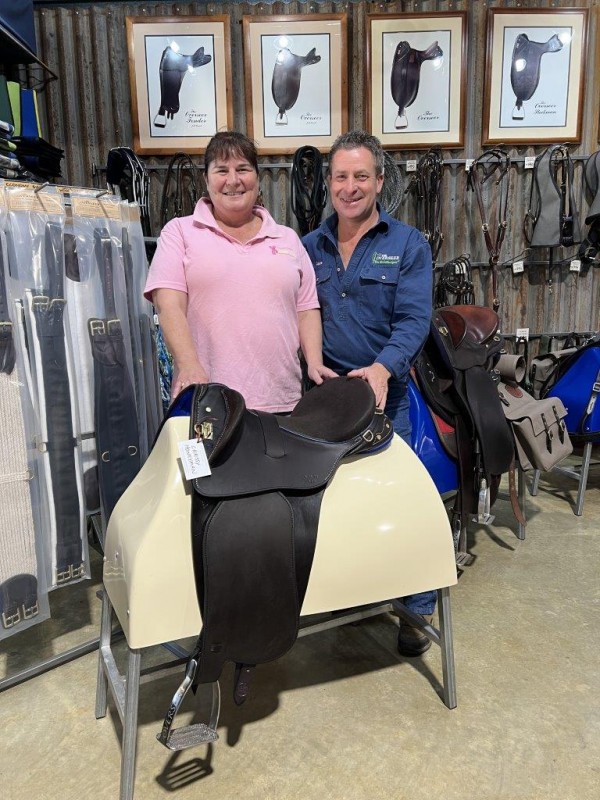 Chrissy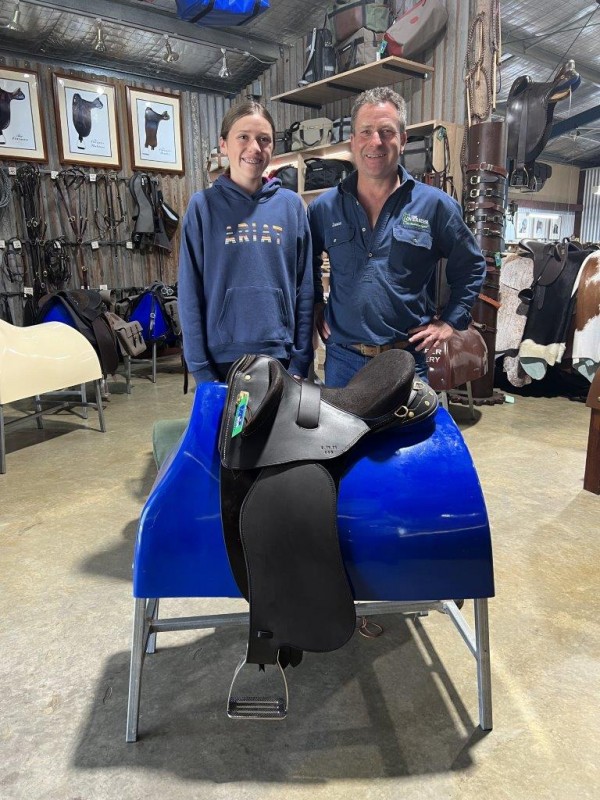 Addison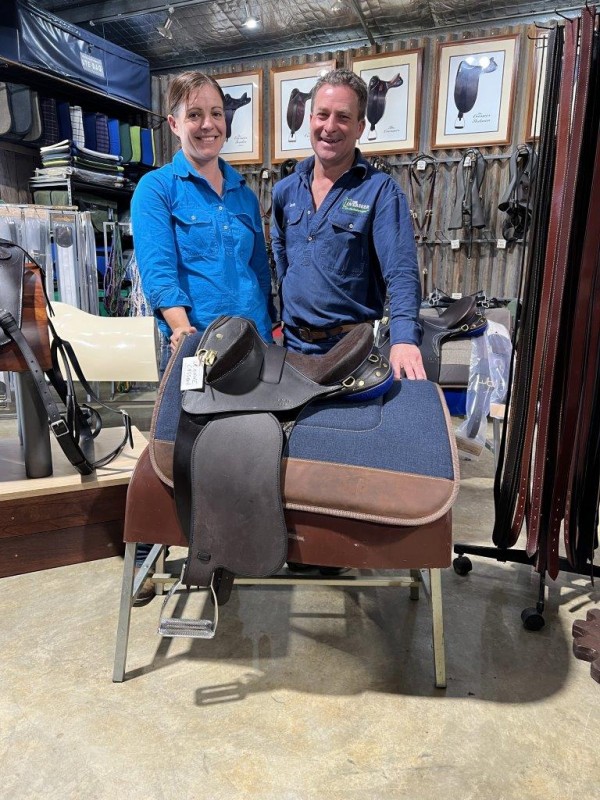 Leanne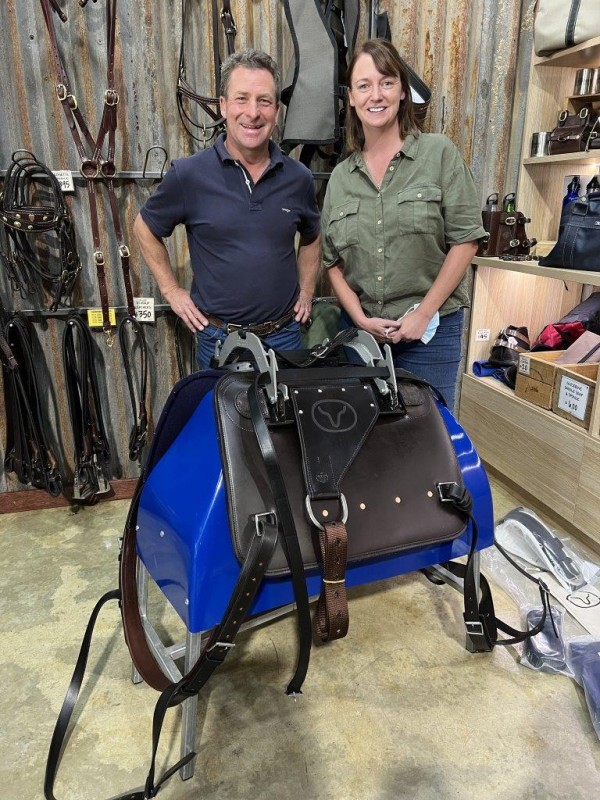 Meg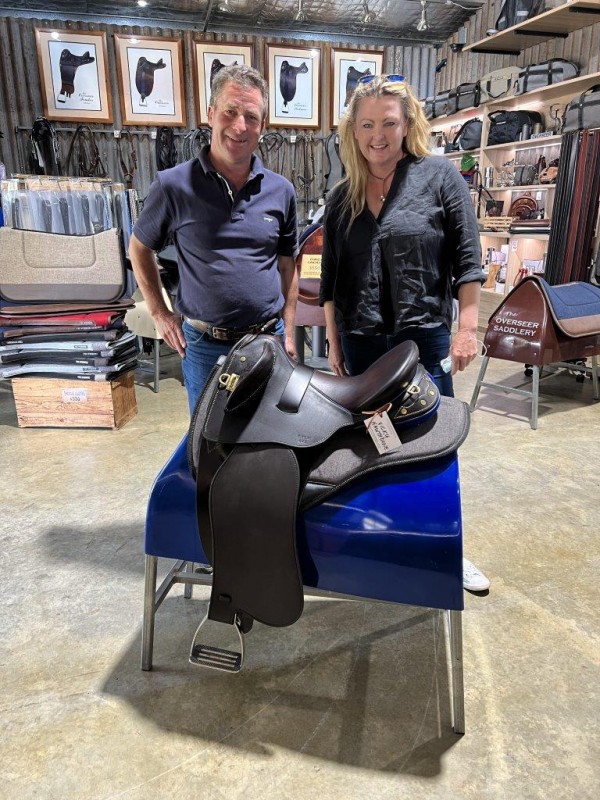 Vicky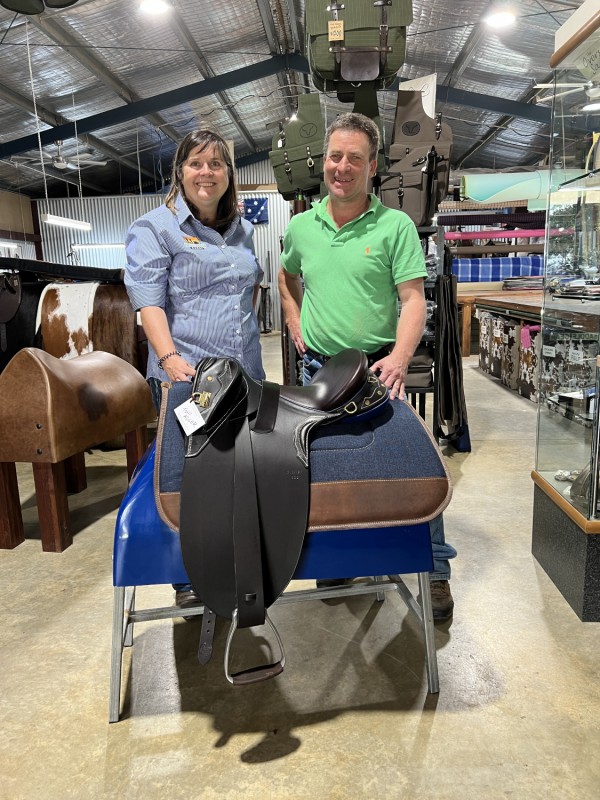 Toni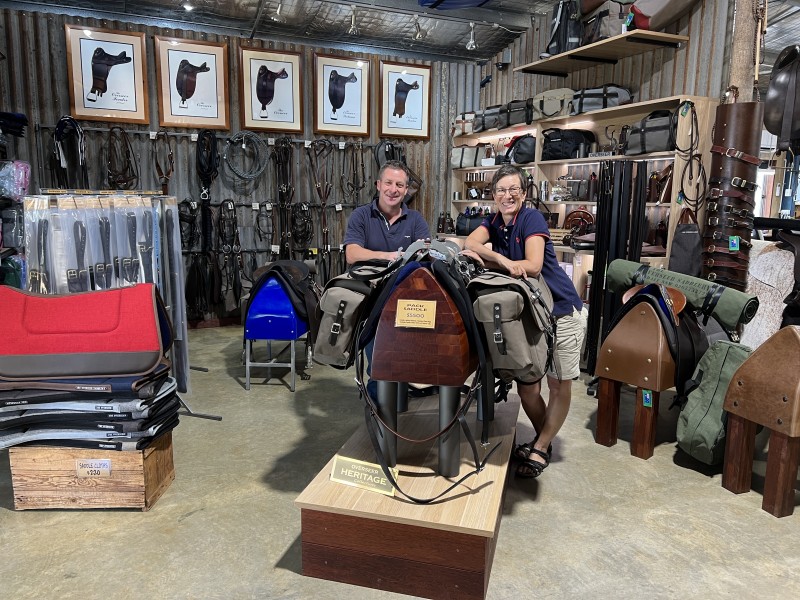 Andrea