Ute Bag Size 2 Tub
Custom made bags available ... What size do you require?
The Overseer UTE-BAG is made from heavy-weight PVC.
Choose from five colours to suit any tray. 
The UTE-BAG has 11 anchor points for fastening down, and the zipper wraps around three sides of your bag for easy access. The zip slides come back to the centre to be locked at the dee.
Folds down quickly to fit neatly folded behind your seat. 
Weather and dustproof.
Hidden zip. Lockable.
We can customise your UTE-BAG to your vehicle's requirements.
Size 2:
Tub 1500W x 1000D x 500H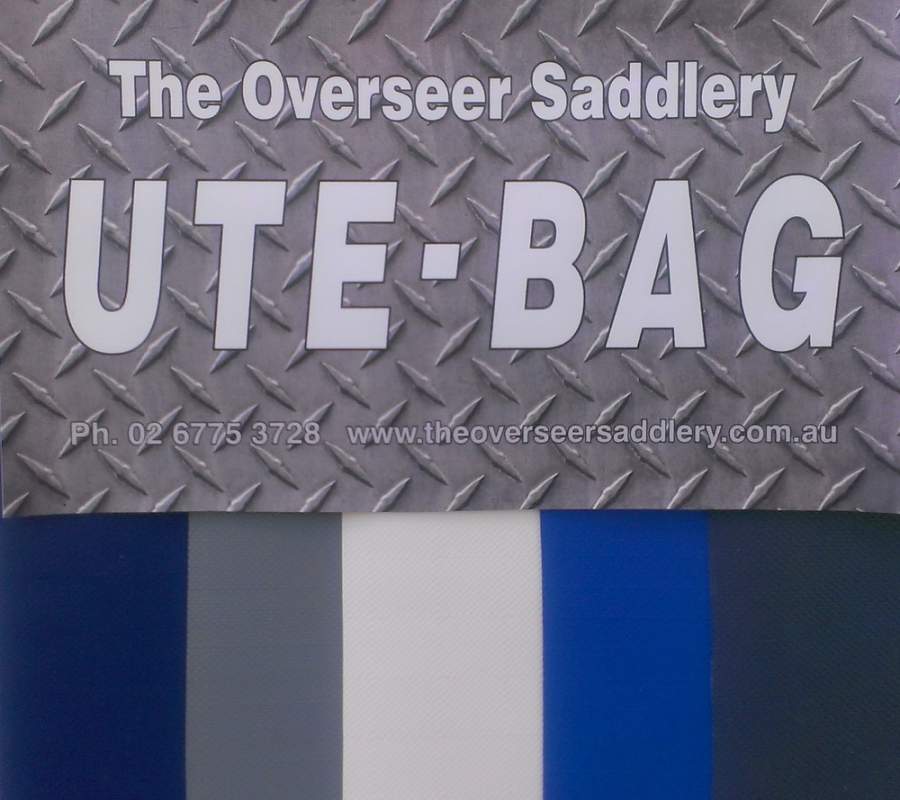 Navy - Grey - White - Blue - Gun Metal